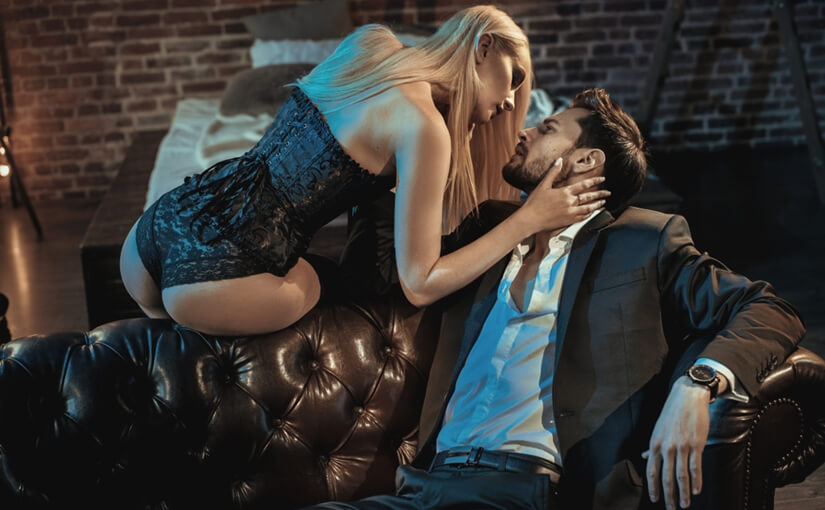 Young women who are looking for a good income without having to work too many hours and who also love dating rich businessmen often hesitate to apply to an escort agency because they do not have a very perfect physique or face, however, what we have learned over many years of working in this medium is that men have very diverse tastes, some of them can even surprise you, so it is great to have a great variety of girls in our escort agency that, they can work very successfully.
What do men look for in girls?
Surely you have noticed that there are women who are not very attractive physically, but who are inevitably pursued by many men, or that the most handsome actors in cinema have not married women with perfectly angelic bodies and faces. Well, we'll tell you what men really like about girls.
The girls' self-confidence
Just like in the movie Sexy by accident, men perceive that a confident woman is really wonderful and highly attractive. So much so that she manages to impress even the most handsome boys, who will undoubtedly try to win her sympathy.
Personal care
Here it is not about being perfect, but about having some details in mind:
Beautiful, brushed and well-groomed hair, smooth skin, daily manicure, pedicure and waxing, makeup according to her features, everything is important to make a good first impression.
Although there are escorts with many styles, the ones that look more feminine are the most successful as they offer men that complement between sensuality and sexuality that they may not find at home or at work.
That yes, a subtle perfume is essential, and if you can leave some of that aroma impregnated in the skin of him, it will be extremely suggestive and stimulating.
Listening ability
Just like women, men like to be listened to, they also have problems to tell you, hopes, illusions, and they need not only to be heard but also understood. If you manage to make a man feel like this, he will begin to be interested little by little in you, and, when you least expect it, you will have him at your feet!
The good mood of the girl
It is not about being extremely cheeky, but in a luxury escort a man is looking for fun, so meeting a bitter or too serious person will not be his best experience, therefore, it is necessary that you transmit that feeling of happiness and optimism, surely, the guys around you will notice and suddenly, you will be the hottest girl in the place where you are.
As for your forms, send us your photos, we will evaluate if you can belong to our casting, because we know the tastes of our clients.
Don't worry, you don't need to be exaggeratedly voluptuous, because men also like slim women, or with marked curves, even the more variety we have, the better, so if you meet all the above conditions, don't hesitate to send us your request for casting to Michelle Grey Mallorca!