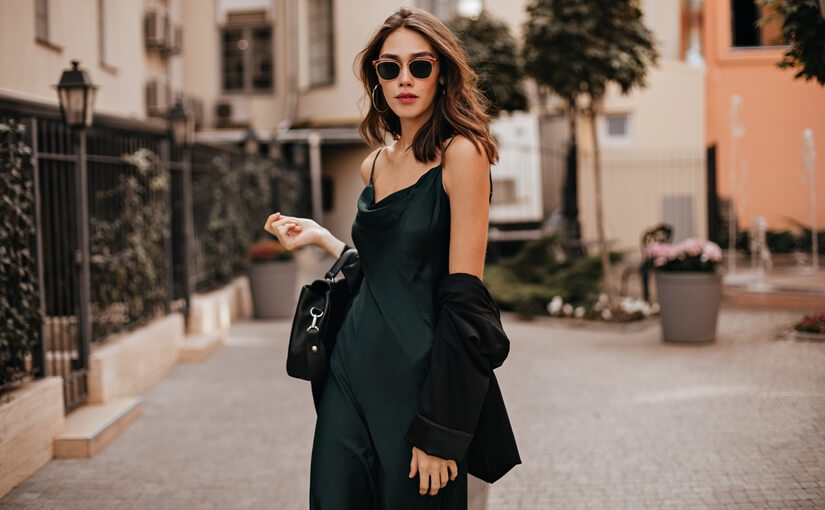 How should a luxury escort dress? We all know how a girl who is not a luxury escort dresses: with too sexy clothes, many necklines and a miniskirt, super tight clothes, marked makeup… But does a luxury escort like her do it? Whether it is because you want to start working in this sector, or because you want to hire one of our beautiful models, it is good that you know the guidelines that, as one of the best escort agencies in Spain Michelle Gray Mallorca, we require from our girls so that you can come out very proud in any activity.
The makeup of a luxury escort should look very natural
The mouth too red, and the blush very high or the absolutely impressive eyes are not part of the presentation of our luxury escorts. On the contrary, we try to make your makeup as natural as possible.
Many of them have such beautiful faces that they really don't need to use too many things, such as foundation, concealer, translucent powder and much more. However, they are not allowed to arrive at the appointment with a washed face, as it is necessary that they take great care of their natural presentation.
Essential, take care of the manicure and pedicure, French if possible, with neutral colors, in such a way that they combine with all kinds of dresses, because, you will agree that nails with squeaky colors, with an elegant dress, they look disastrous.
Wearing high heels is a must
High heels are part of the dressing of luxury escorts, and you will agree with us that there is nothing worse than seeing someone walking who does not know how to wear them. These must be elegant, and unless the dress demands it, we do not agree that the shoes are too full of diamonds or designs that border on the crazy. Many times less is more, yes, among her heels you can not miss some red high heels, which have become an icon of this profession.
What is essential in an escort's wardrobe?
There are garments that cannot be missing in the wardrobe of a luxury escort: an elegant, sober, basic white blouse that combines both with a skirt and with trousers. Some tight jeans, which can be worn with boots and others not so tight, to be worn with high-heeled sandals.
A black formal pants, and one in camel tone, an elegant skirt below the knee, a full dress and one for cocktail.
In addition to a wide variety of shoes and bags, because these can be combined and give a very elegant look to a few simple garments.
Of course, to complement the wardrobe of a luxury escort, a good collection of elegant accessories cannot be missing, since they are the ones that can make a big difference, in the presentation of a garment, since They can turn a simple look into an extremely elegant one.
These should not be too ornate, but if you have to look for the most elegant ones, which are not necessarily the most expensive.
Finally, some extremely elegant black glasses can complement your outfit to work as a luxury escort, remember that we have given you the initial guideline, but surely your wardrobe will increase, as you get to know the tastes of different customers.