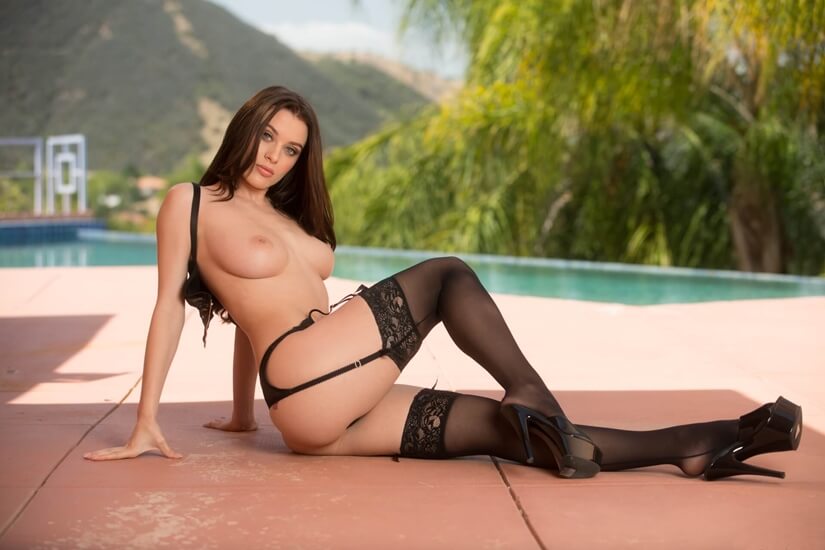 If you are a fan of porn, without a doubt you have had the fantasy of having sex with one of them, and although it is a bit intimidating, now in Ana Ferrara you can achieve it.
An experience with a PornStar is unbeatable
The PornStar are totally uninhibited, they are used to being on the film set with a whole team watching them have sex with both men and women, in pairs, duos, threesomes, with unexpected positions, erotic toys, and everything you can imagine.
Also, some of them are experts in special practices such as fellatio, French kiss, white kiss, rimming, deep throat, Greek, BDSM and much more.
Do not think that pornstars only like giant penises, they are lovers of sex and of course that variety is pleasure, so do not be intimidated by this situation, simply dedicate yourself to enjoy and to learn everything you can from a super expert in sex such as a professional porn actress.
With a PornStar the most erotic thing is the ear
If there is something very interesting that pornstars have, it is that they have no qualms when it comes to sex in doing everything excessively. You will hear lewd words, full of lust, you will have the most provocative gestures you have ever seen, and, in addition, shocking moans everywhere.
Enjoying a pornstar is definitely a pleasure that you cannot deny yourself. Obviously, for their experience and fame, in addition to their quality of work, they charge a little more, but, imagine what you can show off to your friends.
Unmatched positions to enjoy
What PornStar loves most are the different positions, so if you have a lot of ideas, dare to put them into practice, they will definitely love it.
The PornStars who work for our agency are undoubtedly spectacular, because they carry out all the activities that we have mentioned and many more.
Do you like erotic toys? If your answer is yes, guess who loves them! Without a doubt, PornStar totally dominate this field.
If you want to use all kinds of toys with her, or have them used with you, and even if you want me to teach you how to use them … a PornStar will be fascinated to have these kinds of wonderful activities, in which they are truly experts.
In addition, you can ask him all the questions you want about the world of porn, it will be an extremely interesting conversation.
Some PornStar can take you to their apartment. There they have a large number of accessories to use, such as erotic chairs and swings, toys, BDSM equipment and more. You are sure to have fun like never before.
To enjoy a date with one of our PornStars , you must be a VIP client, so ask us how to achieve it, to access the exclusive casting of the porn actresses that we have in our agency ready to have a few hours of fantastic pleasure with you.
Although these sessions cost a little more, if you are a fan of porn, you will enjoy realizing your fantasy with one of these wonderful girls, with perfect bodies and a great acting capacity that will fascinate you.
---
Escorts that perform the PornStar Experience service