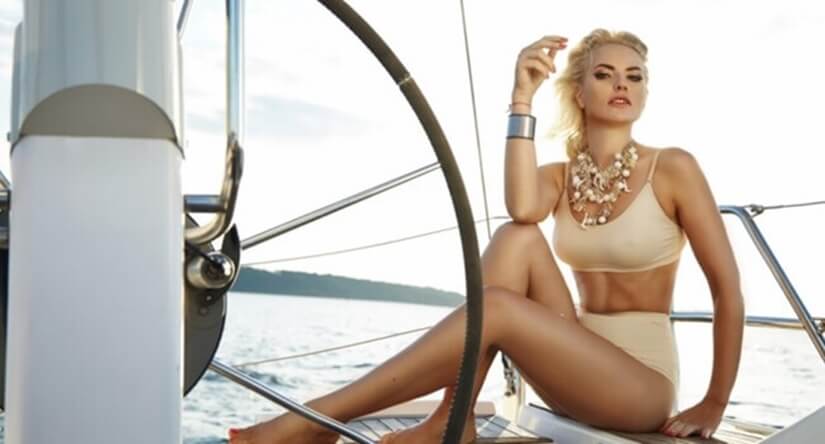 The boat trips with escorts are very fun experiences, since more than being a pleasant trip by nature. The escort will give you that magic touch to make it a spectacular experience, full of emotion and a lot of fun.
If you go on a cruise where you will find many activities such as dinners, parties, dances, snorkeling and much more. You should go with good company and not just a pretty girl.
Our escorts are glamorous, fun and will dedicate themselves to you completely to pamper you and give you the best company.
An escort from our agency is the best option you can find to enjoy this activity on the high seas.
Boat trip with escort, an unforgettable experience
You will be able to enjoy your sexual fantasies with the best company on your boat trips , with our escorts who are sweet, affectionate, passionate and very funny. In addition, they are women of great beauty and with incredible skills in many aspects. Get to know them, they are charming and will make your trip wonderful and unforgettable.
The escort you choose will have the availability to travel and spend the time you need with her, she will give you the best company and will please you in whatever you want. Your dreams and fantasies will be fulfilled in the best way, the girls are professionals in all their services, they will give you maximum satisfaction in every minute of your trip.
If you want an excellent company, you can count on one of our escorts who specialize in travel and can accompany you wherever you want. They will please you in all your desires and will make your experience very exciting and loaded with a lot of sensuality and pleasure, always generating maximum satisfaction for you.
Boat trips in Ana Ferrara
To have and enjoy this company, you must contact us and request an escort who is specialized in travel and has the availability to travel and offer you the best company and an unforgettable experience on your boat trip.
Contact Ana Ferrara and enjoy a wonderful boat trip in the best company.
---
Escorts that carry out the boat trips service