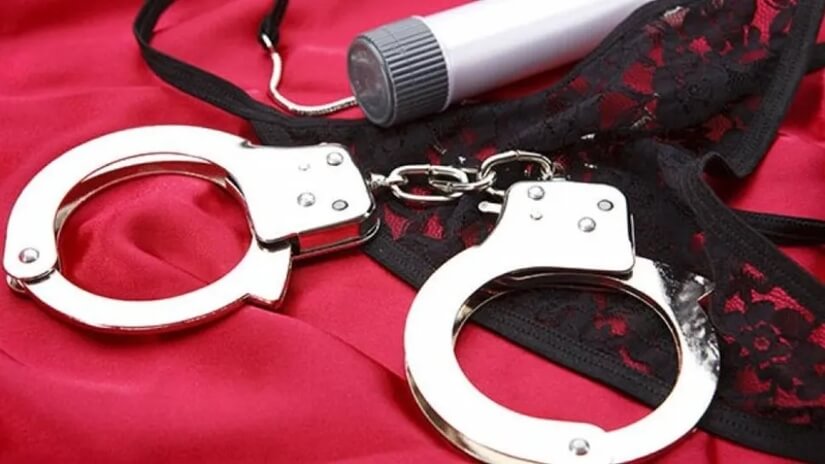 Erotic Toys are attractive, seductive and for many, a bit intimidating, erotic toys can be extremely interesting to develop an erotic session with your partner in which both receive unparalleled pleasure.
They come in all sizes and for all tastes, because in recent years people are more willing to experiment with these devices and their creators are happy, creating new elements for their entire audience.
Erotic toys are not just for women
Although when talking about erotic toys the first thing that comes to mind is a vibrator, there are many other toys that can also be classified in this category and that also work for men.
An example of this is a vibrating ring, when the penis is erect it is placed at the base of it, and helps both to maintain the erection for longer, and to have an unparalleled sensation for both, because it has a vibration different speeds that you are definitely going to love!
Did you know that aromatic oils are also a erotic toy ? They are used for previous massages, and can be used to make special caresses, which you will surely love. Some have warm or cold effects, which will certainly give you new sensations to experience.
Of course, among the erotic toys there are also some Bondage elements, such as handcuffs, masks, lingerie and if you have seen 50 shades of Gray you will know what we mean. All this equipment is also considered as an erotic toy.
In addition, lubricants, gels, stimulants and retardants can also be considered within sex toys, and you may have been using them for a long time without knowing it.
Massagers, vibrators for two, clitoral suckers, oral sex simulators for men, and many more elements are part of erotic toys, and can be used alone or with a partner. to get out of the routine!
For a good durability sex toys should be cleaned carefully after each use, with specialized soaps for this. They should be dried in the open air, and stored in resealable bags, making sure to remove all the air before closing it, in this way, they will remain sterilized.
If you do not use them very often, it is convenient to remove the batteries so that they do not discharge or sulfate.
Can you use erotic toys in a session with an escort?
Of course! What's more, the escorts at our agency love these types of items and some have their own team of them, so you only have to mention it when you make your appointment request.
This will allow you to have a greater number of options, because the escorts may have toys that you do not even know, so it will be definitely interesting to learn about these types of elements with one of these fun, experienced and uninhibited girls, you will surely have a lot of fun !
---
Escorts that perform the service with Erotic Toys