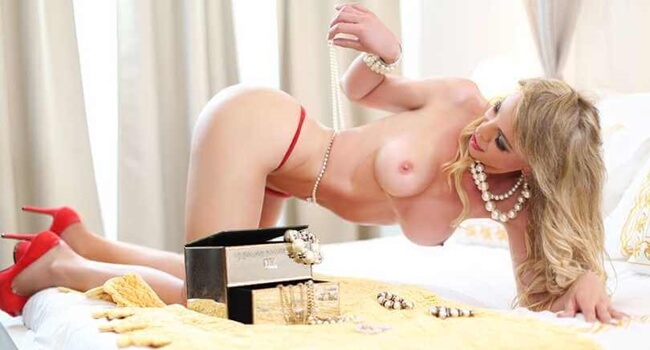 It is not easy to find luxury transvestite escorts . In our agency we have several of them and we offer you the possibility of enjoying the best lovers with total privacy. They are so beautiful that you will not believe it! But we guarantee that our casting is completely real.
Luxury transvestites within the reach of your pleasure
With the guarantee of our total privacy, you can request an appointment with one of the luxury transvestites who work in our agency. Believe it or not, there are several men who like to enjoy this type of pleasure and those who try it are really satisfied, because it is a way of living their sexuality as they like it.
You can find transvestites who offer their services on the street, but they will never match a luxury transvestite from a specialized agency , since they have enough experience for your prejudices to lower their guard and you can dedicate yourself to enjoying a new experience.
In our agency we take care of every last detail so that your date with a luxury transvestite is an unforgettable experience.
A real surprise
A luxury transvestite really looks like a woman. She has delicate silky smooth skin, full lips, and a luxurious butt. In addition, transvestites can give you a pleasure that no woman can, because they have visually feminine bodies, preserving their male genitalia so they have a surprise prepared for you to have fun like never before.
They can be passive or active if you wish. Do you want to feel loved or dominate the situation? You choose what you want, a luxury transvestite knows everything you need to make you reach the limit of pleasure again and again.
In addition, as escorts they also offer erotic massage services, deep throat, sado and much more, all with the total discretion you want.
What is your fantasy with a transvestite? Ask us and we will find a way to fulfill your dream to the fullest because we are an agency dedicated to finding maximum pleasure.
Threesomes with a luxury shemale
In matters of taste, sex offers options for everyone. Many lesbian couples ask us for a luxury transvestite to participate in a threesome , as they believe that this will lead to a better understanding, and they are right. Transvestites perfectly understand both genders, as they are the perfect combination of the best of both.
Let yourself be carried away in a charming threesome with a transvestite, she will know what to do to leave you and your partner totally satisfied.
There are also male and female couples who request this service, since a luxury transvestite can attend both equally, but, you must communicate your desire in advance, since they are not always available for this type of service.
In addition, they can also attend special parties, such as birthdays, bachelor parties, swingers and private shows, so tell us what you need. If you want to experiment with a luxury transvestite, contact us and we will make your most perverse and fabulous fantasy come true.
---
Escorts that perform the service of luxury transvestites