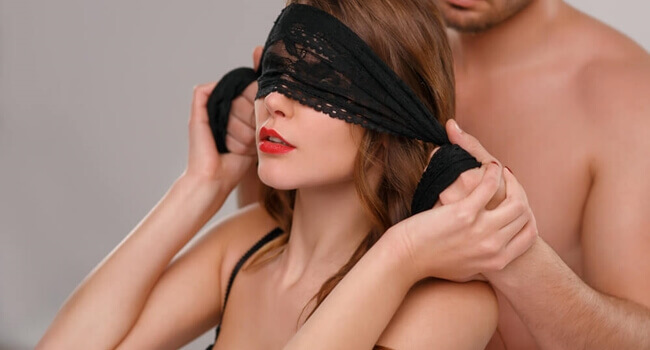 Since the 50 Shades of Gray brought to light some aspects of BSDM, some attention has been generated in the public by submissive . In our agency we also have escorts who have experience in this subtle line between pleasure and pain.
The art of the submissive
The submissive accepts that the master is the lord of her, and therefore, must obey, adore and please him. A contract is established in principle. What does the master propose and what does the submissive do, a very interesting point with escorts, since they, from their experience, accept much more things than any other girl.
A safe word is established that must be respected, if it is said, the master must immediately stop what he is doing.
Orders can be given to the submissive with the voice, with a look, with a snap of the fingers, or with a whip in a specific part of the body, so the submissive must be very attentive listening to her master and carrying out all his orders. answering first "yes my master"
Master – submissive relationship
Of course, the master-submissive relationship activates unfulfilled desires in childhood, allowing both to escape from daily responsibilities and to play with the power to command another.
The master can suggest new forms of training to the submissive, to receive pleasure she definitely must earn it.
In the Master and Submissive relationship there may or may not be a sexual relationship. Erotic excitement is extremely dizzying, and fellatio acquires an important point and an extremely intense force.
The master must know how to perform the actions, with a slight intensity and respect the safe word.
Types of submissive
The topic you know about submissives, most likely is that of sexual submissives, who enjoy giving up control during sex and almost always ending in intense intercourse, but each submissive has different preferences and limits from her.
masochistic submissives , for example, enjoy verbal and physical humiliation, including degradation, to rope submissives or Rope Bunnies, who are in the B of BDSM , they love to be tied up and have a high arousal when immobilized and give up total control of their body.
The submissive should not be left tied up alone, and these practices have a set time limit, as the muscle pain from the position of the tie can be too severe.
submissive slaves can act out their role with a high degree of commitment and willingness to submit, and can play slaves for a specified period, which may include, for example, a full day or more, and There are also the submissive Pets , who can adopt the attitude of a companion animal, such as a puppy, a kitten, or a pony, for this there are special masks.
---
Escorts that perform the submissive service