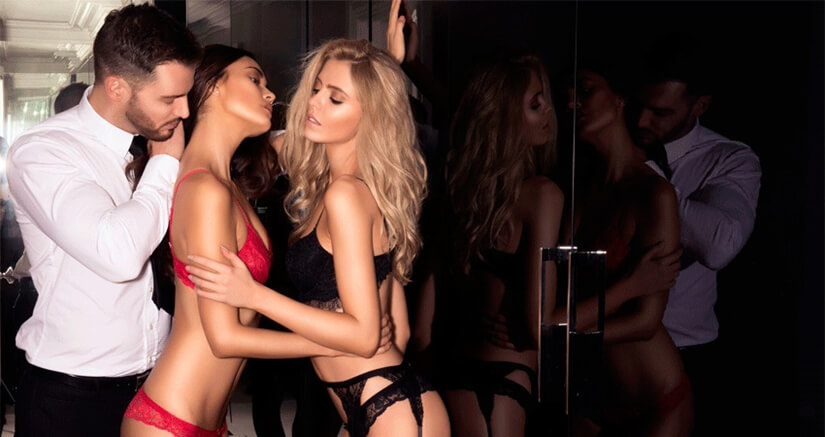 Couples exchange clubs in Palma de Mallorca and Ibiza
Clubs for swapping couples or swinger clubs offer a wide variety of sexual fantasies. Services for open-minded people who like to experience new sensations. If you are interested in participating in different spaces and visiting these places, we offer you the escort service in swinger clubs of partner exchange . You will enjoy different moments and very pleasant experiences in these places.
To start this evening with your companion in a swinger club the first thing you can do is visit the local bar. This is a good start, since there is a quiet space where you can talk with your companion, plan what you want and what activity you want to participate in.
Taking into account that you can find from a voyeur gaze, being observed, bisexual sex, partner exchange, participating in the dark room, among others; The most important thing is to be in tune with your escort so that everything flows much better.
Swinger Clubs in Palma de Mallorca and Ibiza
If it is your first time, you should take into account some important aspects of swinger clubs, one of them is that not all spaces are open to all people. We must be attentive to the signals that they may emit or do it ourselves, since there are subtle rejections that are used to say no. One of them is to raise your hand with an open palm and looking at the ground, you must do it calmly in an elegant but forceful way.
You already know that if you want to change your sexual routine, you can count on Ana Ferrara, contact us and you will have the escort you want with extensive experience in this field. The most important thing is to set limits with her, taking into account what you would like to do, how you want to do it and obviously that you do not like it.
Swapping couples in Ana Ferrara
Generating a good connection is very important so that the experience meets all your expectations and that the night is very exciting and pleasant. In Ana Ferrara we are going to guide you in this new adventure of yours.
---
Escorts that perform the accompanying service to Swinger Clubs