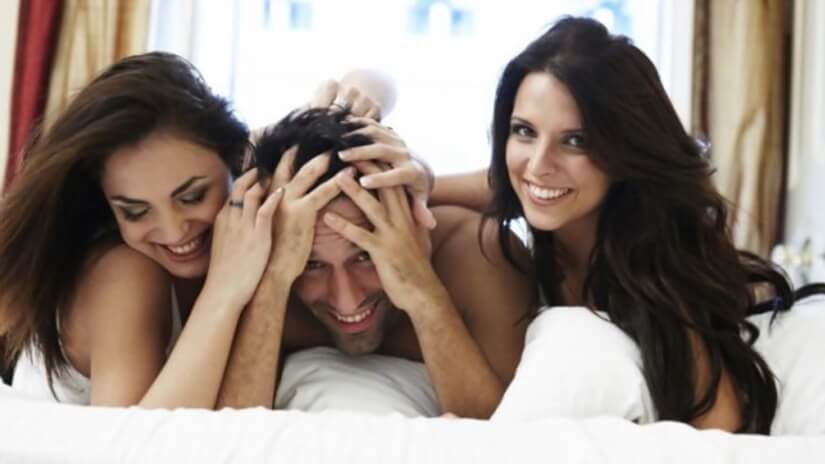 If your partner has agreed to do a threesome, you're in luck! You can't miss this great opportunity, and you have to do everything possible to make the evening absolutely fabulous. Of course, hiring a escort for couples will be the best, so surely, you will need some advice so that everything turns out absolutely ideal.
What is the difference between a trio and a duplex?
When we talk about a threesome, it is a sexual relationship between three people, where everyone has the same amount of attention, giving and receiving equally, but if you go with your partner, always try to give a little more attention than the escort in the trio. She will understand perfectly, and your partner will be absolutely happy.
If what you are looking for is for you to be the center of attention, what you need is a duplex. They are two different approaches, and you need to clarify it with your partner, and also with the Escort for couples to be hired at the agency.
The escort can be bisexual or heterosexual. Of course, the function of the escort according to her orientation will be very different. If you are heterosexual, the attention will of course go to you, but if you are bisexual, it can bring maximum pleasure to both of you, so it also depends on the taste of your partner.
The most important thing you should know is that in a threesome, the goal is to bring all participants to fully enjoy the relationship, experiencing new things, which will undoubtedly give a fabulous air to your relationship.
Do you want to have a threesome with two men?
It is natural that whenever you think of a threesome, the first image that comes to your mind is that of two women and a man, but there are also friends who want to have a threesome experience with an escort.
In sexuality, everything is valid, as long as you feel good, so in our luxury escort agency we have girls who perfectly resist this type of activity, you will undoubtedly have a lot of fun!
Recommendations for having a relationship with an escort for couples
It is important that you include your partner or friend in the choice of the escort for couples , so it will be to the liking of both, this because in our agency there are blondes, brunettes, green eyes, dark, very thin or more curvy, yes, all experts to make a fabulous threesome.
If you consider that it is very difficult to choose a girl, just tell us your tastes and characteristics as a girl and those of your partner, we will choose one of the escort for couples that suits what you have planned.
We can help you in planning the evening with all the details, and explain everything that can go well, and even what can go wrong so that you do not make mistakes and play safe.
An escort for couples knows everything that is necessary for this activity to be really a wonderful experience for you, yes, our escorts will bring many condoms to the appointment, because you must change them every time you change girls It is for the safety of all three, and surely you will be calmer, you will have a great time.
---
Escorts that perform the Escorts for Couples service