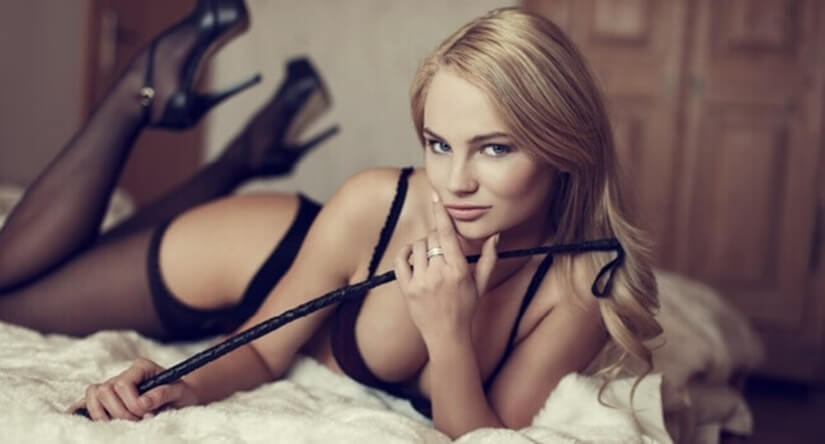 If you like to accompany your sexual act with practices such as sado, you have the possibility of exploring various alternatives that will take you to the maximum point of excitement.
Fulfilling erotic fantasies and desires, dominating or being dominated, the role that you enjoy the most you can have by looking for our erotic sado service with one of our professional escorts on the subject that will make your experience unforgettable.
The first thing to keep in mind is the role you want to assume in this practice. If you want to be dominant or be in a submission position or maybe you want to have the experience in both.
The most important thing is that the limits you want to reach are very clear and that you manifest them, so that this practice is as pleasant as possible and there is nothing unpleasant for either party.
Elements and acts used in erotic sado service
The necklace : This element is the main symbol of submission to subdue the other person.
Whip : Another of the articles of sadism, the incorporation of this element generates pain at different levels, this depends on the material with which it is manufactured and the level you want to reach.
Tear off the wardrobe : This practice increases passion and excitement immediately, you can do it or ask them to do it, it can be quite exciting.
Spanking : It fulfills two important functions in the act, one is the exciting pain that it can generate and the other the sound that the impact emits, which can be soft if you do not enjoy the pain much.
Tying : It is one of the clearest ways to generate submission, it can be done partially or totally, the idea is to generate immobility in the other person, in this practice you can blindfold and cover the mouth.
Erotic Sado at the Ana Ferrara agency
In this way you can enjoy the sado erotic service with one of our professional escorts on the subject, who will make your fantasies come true and get the most pleasure out of this experience.
---
Escorts that perform erotic sado service