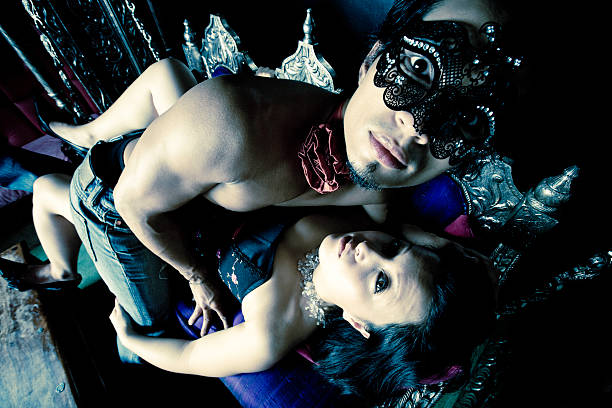 Among the new terms of sexuality there is a new trend that is increasingly being put into practice: Cross Dressing.
Cross Dressing is dressing as the opposite gender would. If you are a man, you dress as a woman and vice versa.
The majority of those who practice cross dressing are men, as some love to dress with skirts, heels and makeup,
This has nothing to do with sexual orientation or sexual identity, a man who loves heels does not have to be gay … tastes are just that. Tastes, so the escorts of our agency are willing to have a really fabulous time, and to enter with you in the fabulous world of Cross Dressing.
Special sites for Cross Dressing service
Cross dressing is commonly practiced freely in the hotel room you chose for the appointment, or in the apartment selected for that purpose. But now you can enjoy your taste in public in the special places for it.
For example, En Femme en Barcelona is an exclusive place where a socialization space between cross dressing, which is also attended by transvestites, and transsexuals with their relatives, being able to express their taste without fear of rejection.
Places like this have special and safe spaces to store clothes and get dressed, and then go on to share and develop friendships with people who have the same tastes.
Exploring your feminine side is also an option and our escorts understand it perfectly.
In fact, the term cross dressing corresponds to a heterosexual man who likes to occasionally and temporarily dress as a woman, allowing him to have sex without inconvenience and without necessarily having to perform homosexual practices.
Only this element is explored in cross dressing service. Imagine that society did not have costume patterns and that as a man you could also wear a skirt and heels or a sequined dress without being judged. Would you love something like that? Well, for you it is cross dressing!
And if you want your escort to attend your sensual date dressed as a man, just let us know! Do you know how many men have this fantasy? Many! they just don't dare to tell it so as not to be singled out as homosexual, because they know they are not.
Have fun with the costumes
It is only an interesting point to explore in which a escort cross dressing can participate without inconvenience. If you wish, you can dress as a woman and she too, both as men or you as a woman and she as a man, the possibilities to explore are great.
It will be fabulous to have someone with whom to share your tastes and experiment, if you wish, in a fun chat the escort from our agency can teach you some makeup tricks that women use, you will have a great time.
Really being with an escort who is not scared by your tastes can be extremely interesting, and also exciting, so call us and enjoy.
The best of all? Our escort will not judge you, on the contrary, she will have as much fun with this proposal as you do, and will interpret her role to perfection.
---
Escorts that perform the Cross dressing service