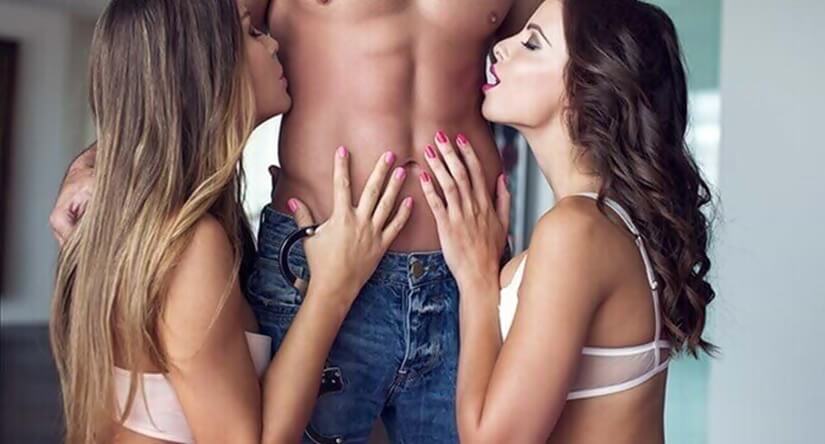 When you and your partner get bored with the routine and want to find a break in your relationship, there is a very good alternative. What is inviting another person in your sexual relationship to bring satisfaction to both.
For this we have our escorts who will be delighted to participate in a threesome with your partner because you both need to be pleased.
In addition, there will be no space to feel jealous and to be able to enjoy a new sexual experience, full of a lot of emotion that will ignite the passion to the maximum and will teach you one or another little trick so that the passion gets better and better.
Confidence is the key to having a threesome with your partner
The most important thing for having a threesome with your partner is that the decision is made between the two of you and that you feel confident about taking this step and that you really want to. The main objective of this service is for the escort to take them to a new and very sensual experience.
That both of you enjoy it to the fullest, but that at no time do you feel jealousy or discomfort on one side or the other. They must feel the opposite, that they both feel very good with that new sexual playmate, and that there is no room for jealousy or some negative feeling between the two.
Hence the importance of taking into account that it is a new and fleeting experience, which will give respite in your sexual relationship.
Threesomes with your partner at the Ana Ferrara Agency
Each experience will be as the couple wishes, each experience is different, our escorts will adapt to what they need and to where they want to go. What it does is that maximum discretion and satisfaction is guaranteed, since it will lead them to explore new things that perhaps you have never traveled, nor has your partner.
Therefore, it will be such an exciting experience that it will disconnect you from routine and daily life to take you both to absolute pleasure.
---
Escorts that perform threesome service with your partner